Civil engineer, pioneer of photogrammetry. He studied construction at the Berlin Building Academy. After graduation, he was appointed building inspector by the Prussian government. His first major undertaking was the inventory of the historic cathedral in Wetzlar. During these works, in 1858, he had an accident when he fell from a great height from the cathedral tower. This event caused a turning point in his perception of the existing methods of inventorying architectural monuments. This is how the idea of developing a method of measuring monuments using a photographic image was born. The implementation of this innovative idea would not be possible without the construction of a specially adapted camera. It gained recognition of the Prussian government only after 25 years of work and improvement of the method, leading to the establishment of the Royal Prussian Institute of Photogrammetry in 1885 in Berlin , which existed until 1945. During the functioning of the institute, nearly 2,000 architectural objects were inventoried in this way, mainly in Germany. Conrad Steinbrecht, who got acquainted with the idea of Meydenbauer, brought him to Malbork. As a result of this visit, 102 photogrammetric negatives were made in 1885, 69 of which were views of the castle, while 33 showed the castle interiors.
In the collection of the Library of the Castle Museum in Malbork there is a photo album with dimensions of 50.5 x 43.5 x 5.5 cm, bound in cardboard and half-skin, containing 30 copies of photos taken by Meydenbauer during his stay in Malbork. These are mainly photos showing the body and individual parts of the castle complex and the interior, mostly of the grand masters' residence complex at the Middle Castle.
(compiled by A. Siuciak)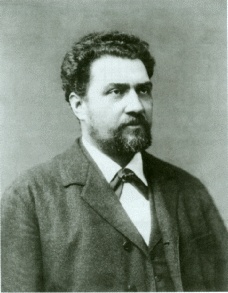 Reprod. za: Jörg Albertz, Albrecht Meydenbauer. Pioneer of photogrammethric documentation of the cultural heritage, [w:] Proceedings 18th International Symposium CIPA, ed. Jörg Albertz, Potsdam 2002, s. 22.