Born on January 28, 1690 in the village of Topola near Kamieniec Ząbkowicki in Silesia, Friedrich Bernhard Werner was an extremely colorful personality, whose life could become the basis of a suspenseful adventure novel [Fig. 1]. In his autobiography, written in the 1750s, which was discovered by Paul Bretschneider in 1921, he called himself "the Silesian Robinson". His life was full of twists and turns. He had different professions. He was defiant, got to know ordinary people and the powerful of this world, had a great personal charm and artistic talent, about which he wrote: "It was natural for me that as soon as I picked up my pen, I began to scribble and draw houses." Architecture was his passion and it perpetuated its image throughout his long life
He studied at the Jesuit gymnasium in Nysa. After a few years, he dropped out of school and devoted himself to a military career. He studied military engineering. During his service in the army, he traveled extensively around Europe, sketching the towns, cities and villages he encountered. In 1717 he received the citizenship of Olomouc. In the mid-1920s, he took the position of a clerk at Bishop Franz Ludwig von Naumburg in Wrocław. For a decade, in the 1920s and 1930s, he collaborated with, among others, Augsburg publishing houses belonging to the heirs of Jermiasz Wolff, Johann Christian Leopold (1699–1755), Johann Georg Merz (1694–1762) and Martin Engelbrecht (1684–1756), drawing on their commissioned various format veduta and monuments of European cities from different parts of the old continent. In 1729, he deepened his knowledge of perspective drawing with Karl Remshard (1678–1736) in Augsburg, and four years later, he concluded a contract with the Nuremberg cartographic publishing house Homann Erben (heirs of Johann Baptista Homann) to make views of Silesian cities, which were published in the work of Scenographia Urbium Silesiae. His clients also included Johann David Schleuen from Berlin. From 1739 he was a surveyor of Cardinal Philipp von Sinzendorf. Two years later, in 1741, he became a scenographer and map editor at the Department of Domestic Construction in Wrocław. Around 1750, he began working on a five-volume illustrated manuscript of Topographia Silesiae, containing descriptions and several thousand views of Silesian towns with their most important monuments.
After concluding a contract with Johann Balthasar Probst (1686–1750), son-in-law of Wolff, who died in 1724, Werner set off in 1727 on a study trip to Royal and Ducal Prussia. He then visited, among others Toruń, Gdańsk, Malbork, Elbląg and Królewiec. What remained of these peregrinations were large-format copperplates with panoramas of Prussian cities, showing their silhouettes from a distant perspective with characteristic sacred and municipal buildings [Fig. 2-3].
Silesian cartoonist, citizen of Europe, died on April 20, 1776 in Wrocław. He left behind a rich drawing and graphic legacy, showing the old faces of the places he visited, their urban planning and architectural monuments that often no longer exist.
(compiled by J. Lijka)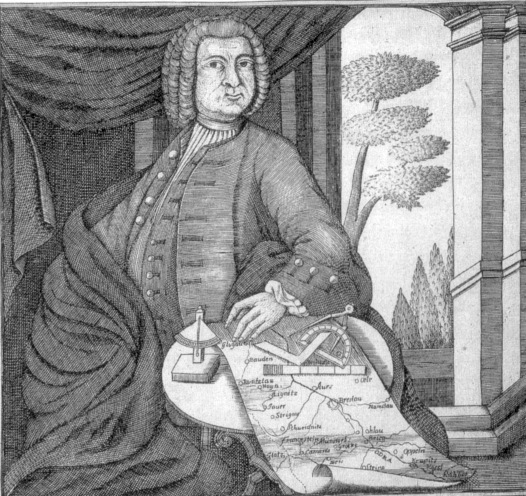 1. Portrait of Friedrich Bernhard Werner, copperplate engraving; rep. according to https://pl.wikipedia.org/wiki/Friedrich_Bernhard_Werner#/media/Plik:Friedrich_Bernhard_Werner.jpg (accessed on 2 June 2020).

2. View of Toruń; according to a drawing by Friedrich Bernhard Werner, Augsburg after 1729; paper, copperplate; collection of the Castle Museum in Malbork; inv. no. MZM / DH / 724.

3. View of Malbork; according to a drawing by Friedrich Bernhard Werner, Augsburg after 1729; paper, copperplate; collection of the Castle Museum in Malbork; inv. no. MZM / R / 979.