unknown author, ca. Eighteenth century
oil on canvas, simple gilded frame
dimensions: 72 x 61 cm
Origin: collection of Baron von Noddgerie zu Pfefferkorn; from 1834 in Malbork (High Castle, Klesza Tower)
Margrave shown in the bust, facing en trois quarts to the left, with the gaze directed at the viewer. A long, youthful face, a high forehead, curled locks of a light wig above the collar. Character recognized in Malbork (according to B. Schmid's account) on the basis of orange uniform facings and decorations of the Protestant Order of St. John.
On the reverse, a card confirming the donation of Major Pfefferkorn from 1834 has survived until the times of Bernhard Schmid. A correctly painted portrait, perhaps from nature, adorned one of the rooms of the Klesze Tower.
(compiled by E. Witkowicz-Pałka)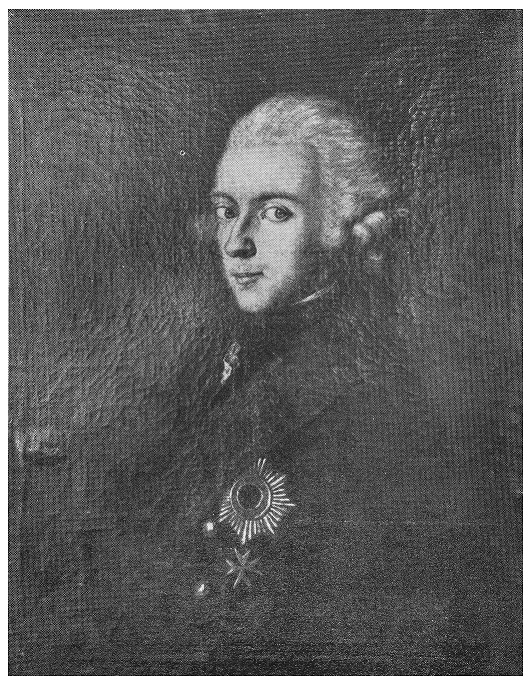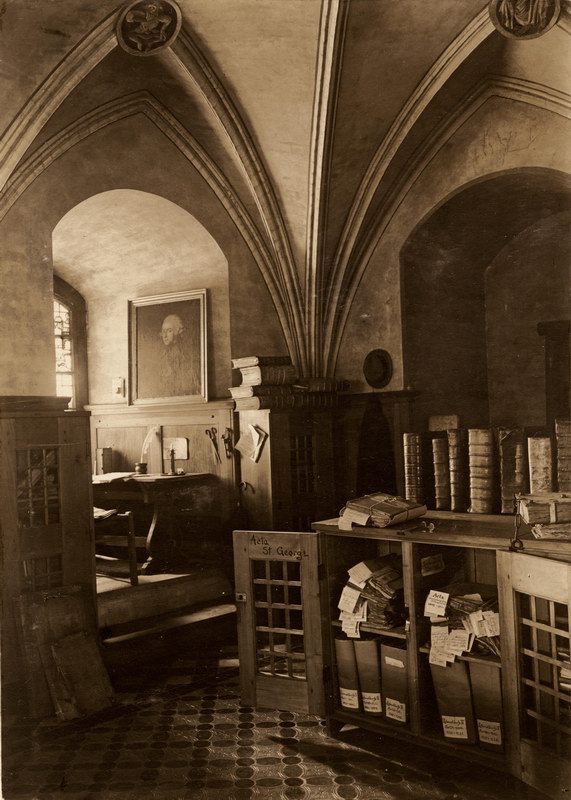 Marienburg Baujahr 1917, fot. 8.